The Community Recreation Center (CRC)
Construction of the much-anticipated CRC on March 21, 2022 with a completion date of Spring 2023. Through thoughtful planning and design, the Community Recreation Center will expand the Park District's multi-generational audience of user and make a meaningful difference in our community.
Hover over the picture below to see the live webcam of construction progress to date and continue on to learn all this much-needed community facility.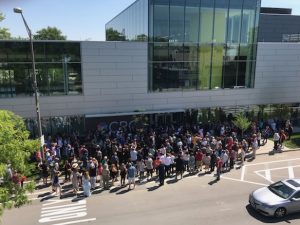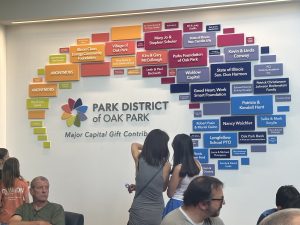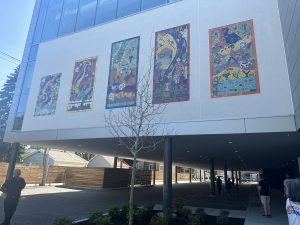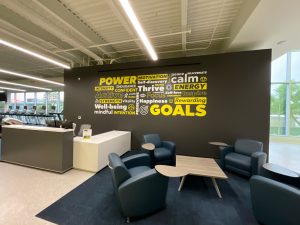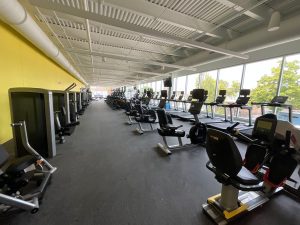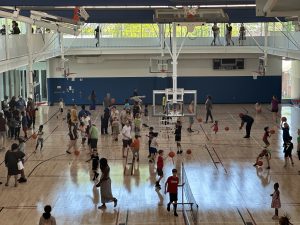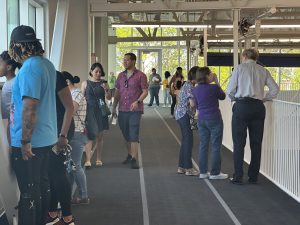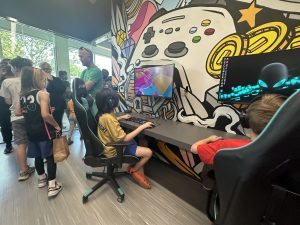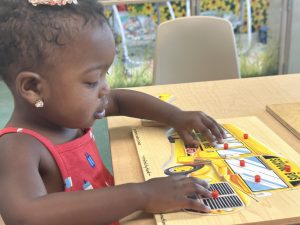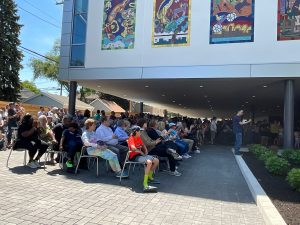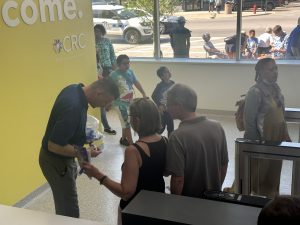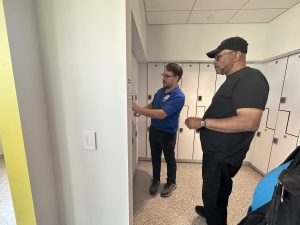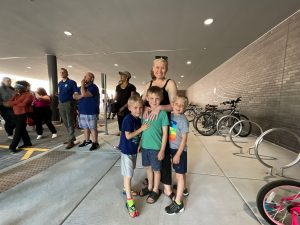 Welcome to the Park District of Oak Park's Community Recreation Center located at 229 Madison Street, Oak Park. The 42,000 sq. ft. facility offers an indoor walking/running track, gymnasium, fitness center, group exercise & dance studio, Esports lounge, community and multipurpose rooms, childcare, and an inclusive locker room. Read more about these amenities below.
A three-lane, indoor track, for walkers and runners, overlooks the gymnasium and offers lockers to store belongings and areas for stretching/resting in each corner.
A 12,244 sq. ft. gymnasium with 12 basketball hoops that can be converted into two middle school-sized basketball courts or four half courts. The courts are also lined for pickleball, badminton and volleyball.
The 4,500 sq. ft. fitness center includes a variety of cardio and strength training equipment including treadmills, ellipticals, rowers, free weights, and pin-select machines.
The fitness & dance studio will host fee-based classes including Aerobic, HIIT, and Yoga classes. Fee-based dance classes for youth and adults will take place in this space as well.
The Esports lounge equipped with consoles, PCs and video games will host classes, tournaments, and open play for both youth and adults.
The 1,500 sq. ft. community room for meetings or gatherings can be divided into two separate 750 sq. ft. rooms.
A multipurpose room equipped with tables, chairs, counter, and sink is available for classes, meetings, and birthday parties.
Childcare is available for children 3 months – 11 years old for a fee to CRC visitors while on premises in our forest-themed Playzone.
Inclusive locker room equipped with individual lockers, private changing rooms, lavatories, and showers.
The Community Mental Health Board suite is available to all CRC visitors. Please visit oakparktownship.org for service details.