Current Pool Attendance: REHM Pool % | Ridgeland Pool %
The Park District of Oak Park operates two outdoor pools from Memorial Day through Labor Day: Ridgeland and Rehm pools. Both pools offer Public Swim, Lap Swim, Swim Lessons and Special Events.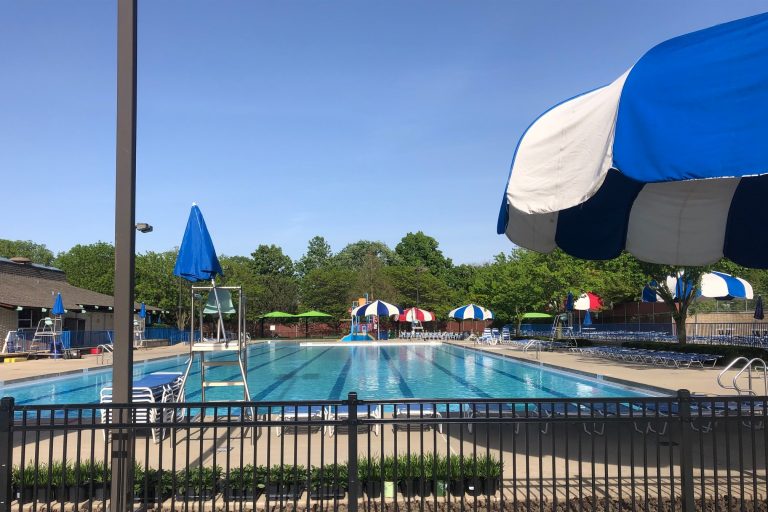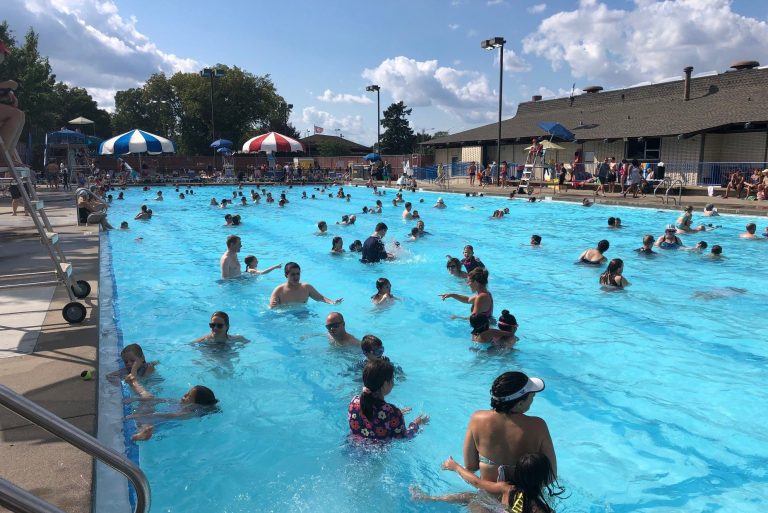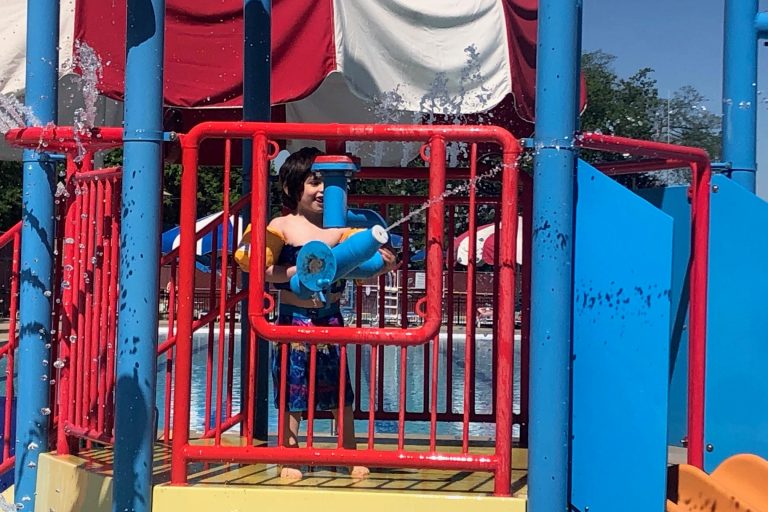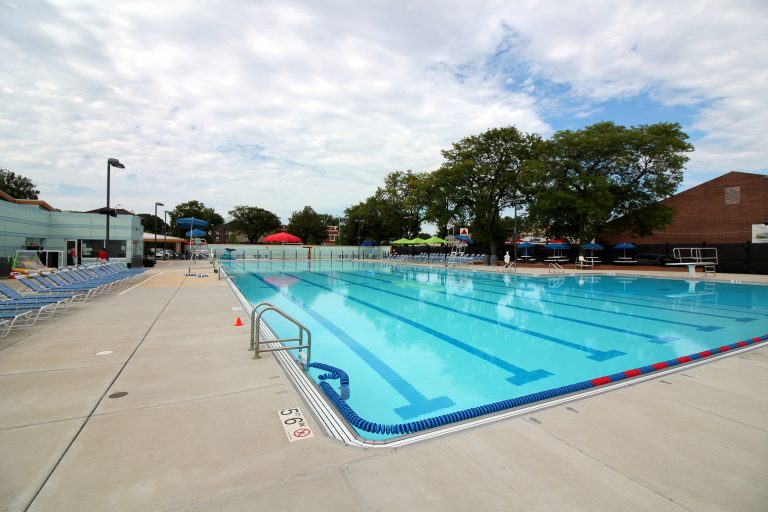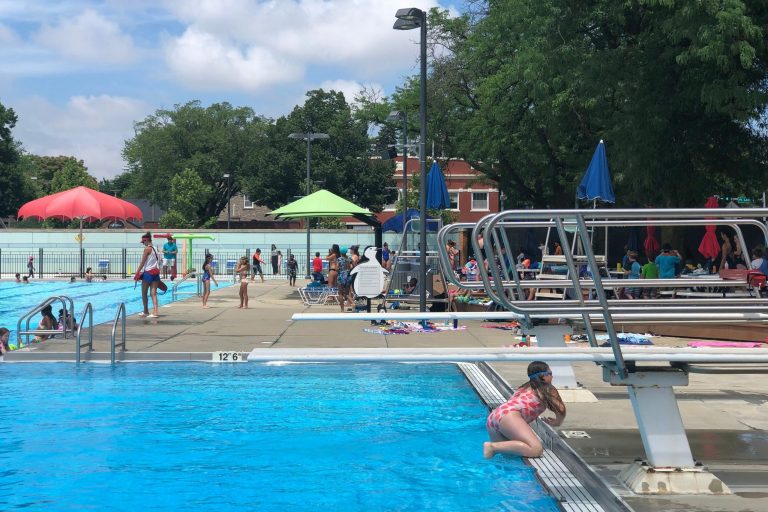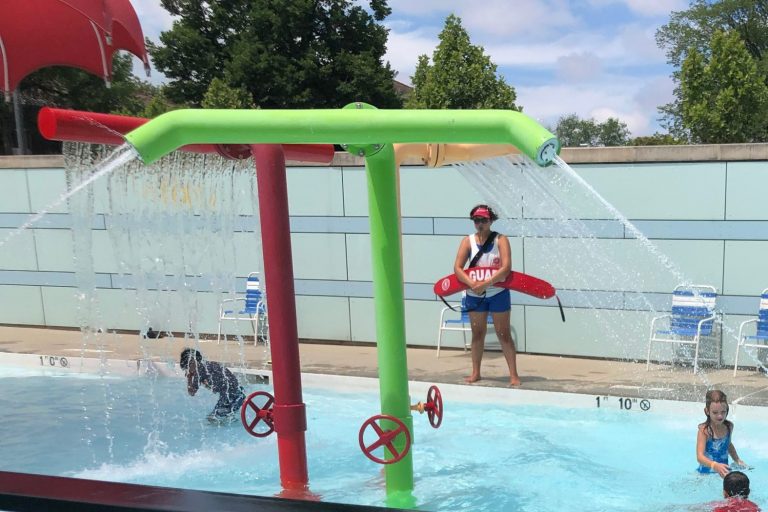 Each person ages 1 year and older entering the facility are required to pay the admission fee OR present a pool pass.
Children under 1 year of age are FREE. Per person, fees are:
$15 Daily Admission (Ages 1+)
$6 Lap Swim (Ages 16+)
$13 Pool Pass Visitors 
$78 (resident) Annual Pool Pass; good for every swim session, including Lap Swim, Adult Only, Public Swim, and Passholder-Only Swim!
$156 (non-resident) Annual Pool Pass
Polar Bear Pool Pass Sale
| | RESIDENT thru 4/30 | RESIDENT after 4/30 | NON-RESIDENT THRU 4/30 | NON-RESIDENT AFTER4/30 |
| --- | --- | --- | --- | --- |
| Sale Pricing | $60 | $78 | $120 | $156 |
Get ready for your pool visit…here's what you need to know! Check-In to the pool:
NEW for 2023! All pool visitors 12+ must show their Amila bar code and picture or have a photo ID for entrance to our pools – see check-in info below.
Pool Passholders: All pool visitors must show their Amilia account via smartphone, paper printout, or physical card. NOTE: All members in your Amilia account must have a picture in order to enter the pool.
Purchasing a Day Pass? A picture ID is required (for those 12+) to purchase a daily pass.
Forget your smartphone or paper printout? To ensure timely entry to the pool, we are limiting the number of account look-ups per pool season.
How to access your Amilia account: Download the Amilia App (iOS)(Android) to access your Digital Access Card, which pool staff will scan for fast and easy access to the pool. For detailed instructions, click here.
The pool may close during a swim session due to extreme weather, i.e., lightning, thunder, hail, or tornado watches or warnings. When the pool closes due to any of these factors, the pools will remain closed until 30 minutes have passed without thunder being heard or lightening being spotted. . If the air temperature is 68 degrees at the beginning of a day session or falls to this temperature during the session, management reserves the right to close the pool(s) depending on all weather conditions.
We have two alert systems to check on weather conditions. See Statusfied below for openings and closures and Perry Weather for lightning alerts.
Swim Lessons, Specialty Classes, Special Events
Frequently Asked Questions (FAQ's)
The pools maintain several rules for the safety of customers and staff! Please be sure to check the bullet points below and our FAQs.
Per Park District of Oak Park Rules and Regulations Private swim lessons not conducted through direct registration in the Park District of Oak Park Registration software are strictly prohibited at all times. Instructors and/or participants who take part in privately ran lessons are subject to suspension of Park District pool usage.
See the Code of Conduct for the pools!
See information on personal flotation devices
Outside Group Pool Visits
Rehm Pool Camp Swim time is full for summer 2023. Requests for summer 2024 will begin being taken in October 2023.
Any Day Cares wishing to visit the Park District of Oak Park Pools must first contact the Program & Operations Manager to go through necessary training and complete all necessary paperwork including a certificate of insurance and contract. Camps and Daycares who are found to enter the facility without going through proper training and providing insurance will be asked to leave the facility and forfeit their admissions. The process includes: a 2 hour training for all staff that will attend with the daycare/camp participants, a 45 minute water safety day on the first day of swimming for all daycare/camp participants, contract completion, and certificate of insurance, and more. Additionally:
Visits must minimally be requested 12 weeks prior to first visit, and may only take place during dedicated camp swim time at Rehm Pool. Ridgeland Pool does not accept additional external camps due to space constraints.
All daycare/camp participants attending must be at least 5 years of age to attend swim time and DSFS ratios must be followed.