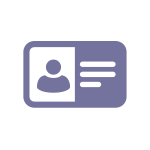 The 2022 All-Access Pool Pass
The Park District of Oak Park sells season passes which are good at both Rehm Pool and the Ridgeland Common Pool. Pool passes are good for all lap swims, pass holder only, family, and public swimming sessions. On average the pool pass pays for itself within 5 visits! Each individual in a household must have a pool pass for admission or pay the daily fee of $10 for admission. Lap swim daily fee is $5.
Pass Type
Resident Price
Non-Resident Price
Individual Pool Pass
$72
$90
Year-Round Skate Pass
$72
$90
Combo Skate & Pool Pass
$116
$150
ALL ACCESS POOL PASS Pass holders now get access to lap swims, family swims, public swims, and special pool passholder times all with one pass! Pass holders also get amazing perks including:
VIP Access
Enjoy the less crowded "Pool Pass Holder Only" swim times in our pool schedule.
Access to "The Buzz"
Skate Pass holders AND Pool Pass Holders will receive special e-mail blasts about upcoming events and programs within the Park District.
Discount Guest Passes
Unfortunately for 2022, there will be no reduced guest admissions for guests of pass holders.
Lap swimmers must be over the age of 16.
Patrons must be at least 12 years of age to enter public and passholder swims without a guardian. Patrons 11 years of age and younger must have a guardian at least 16 years of age or older.
Patrons 16 & 17 may enter the facility with up to 2 children under the age of 12
Patrons 18 & Up may enter the facility with up to 4 children under the age of 12
All patrons under the age of 18, must be accompanied by a patron at least 18 years of age to enter family swim.
Throughout the summer Ridgeland Common will be hosting special events such as Wibit Nights, Splash Bashes, and other exciting events. These will be FREE to PASSHOLDERS. See special passholder events.