The Park District of Oak Park offers instructional programs that provide an opportunity for children of all ages to enjoy gymnastics from preschool programs to competitive levels. Comparable to any private club, the GRC can meet the needs of any new or experienced gymnast. Careful time and attention is spent on class placement to make sure all students have a rewarding and enjoyable gymnastics experience. 
Schedules & Registration Details
Participation in the one session allows priority registration for the next session.
The Fall class session is 18 weeks long, running from August 21 through December 21 alongside the school year. New this year we are also offering Mini Sessions of 3 to 5 weeks; please see the full class schedule in Amilia for more details.
Winter Registration Dates
Priority registration for Fall students: A unique registration link will be emailed
Move up and change requests for current students: Nov 25 – Dec 8
Registration opens to all: Saturday, Dec 9 at 8:30am
Mini Session Registration Dates
Winter Mini Session #1: December 9

Winter Mini Session #2: January 1
Winter Mini Session #3: February 1
Each session follows a typical school year with sessions in the fall, winter, and spring varying from 9-18 weeks in length. We offer shorter 4-week sessions over the summer to accommodate summer travel schedules.
Open Gym & Preschool Playtime
Our fun and experienced coaches will provide exciting activities for your party at the GRC!
Activities include an inflatable obstacle course, foam pit, gymnastics stations, games and fun! We will work closely with you on every detail to ensure your birthday party is filled with fun. Let us throw your party with memories that will last a lifetime!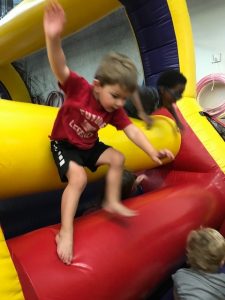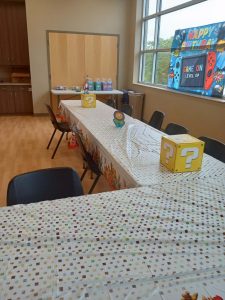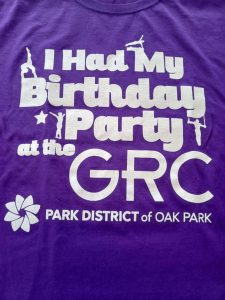 Our Gymnastic coaches are members of the USA Gymnastics, the national governing body for the sport in the United States, and certified in many areas including safety, instruction, and coaching.