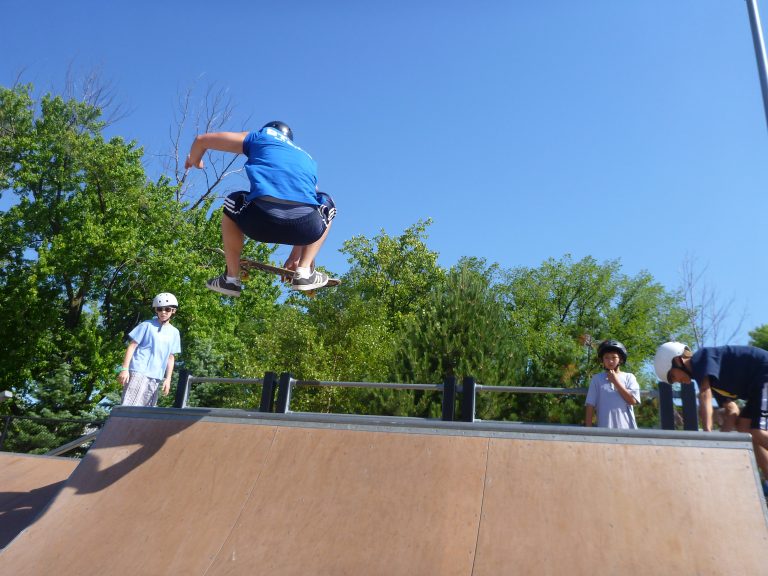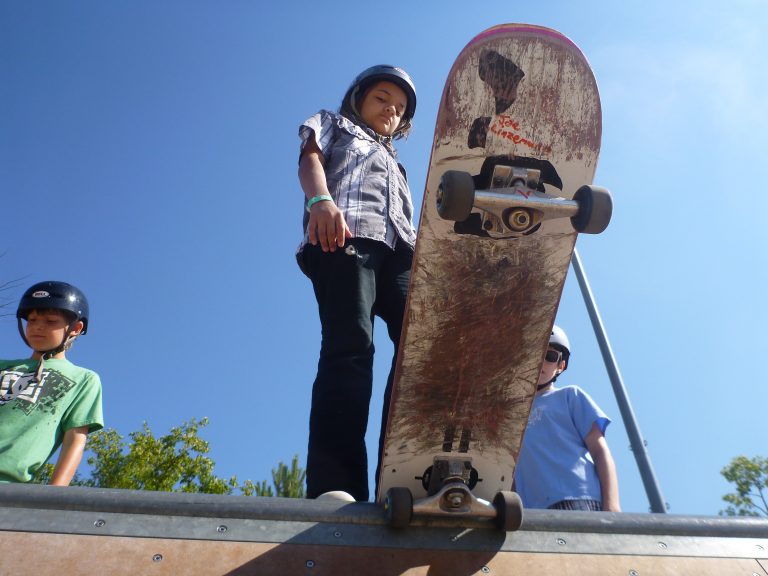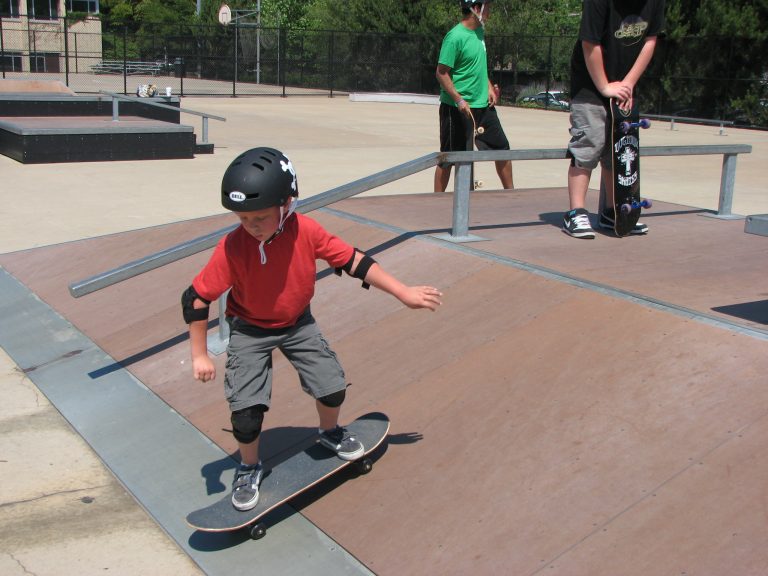 The Stevenson Skate park is an enclosed area dedicated to skateboarding and inline skating. Use our ramps and obstacles to test your abilities and learn new skills. Skateboarding is not allowed in other areas of the Park District but within this park skaters rule. Enjoy yourself out there and be safe.
Hours:
8:00am to 8:00pm. Closed during programming.
Location:
Stevenson Park 49 Lake Street 
Skate at your own risk. Inline skating and skateboarding are recreational activities with an inherent risk of serious injury.
Helmets must be worn at all times. Elbow pads, knee pads, wrist guards and other safety equipment are strongly recommended.
Skateboards and inline skates only. No scooters. No bikes.
Do not modify the skate park or its elements. No personal ramps, boxes or skating structures. No waxing.
All Park District of Oak Park ordinances apply.
Skateboarding Classes and Camps
Throughout the year we offer beginner and intermediate skateboarding classes where students can learn at their own pace with lots of individual attention from the instructor. In this small-group class, safety is promoted and trying new things is celebrated. Students must provide their own board and helmet.
Each summer we offer our popular Ramp Camp which is a full-day camp experience. Instructors will work with campers on new tips and tricks. Free-skate time is combined with games, pool time and field trips to other skate parks.
Campers must provide their own board and helmet.