Clubhouse Afterschool Program
Registration: 2023-24 School Year
The Clubhouse Afterschool program provides childcare for children in grades K – 5, ages 5-12. Only Oak Park residents are eligible for this program. Clubhouse serves students from all eight District 97 elementary schools. The Clubhouse follows the D97 school-year calendar and meets on half days as well. Full days off of school are not included in the Clubhouse registration. The Clubhouse runs from 3-6pm M, Tu, Th, F and 2-6 P on W.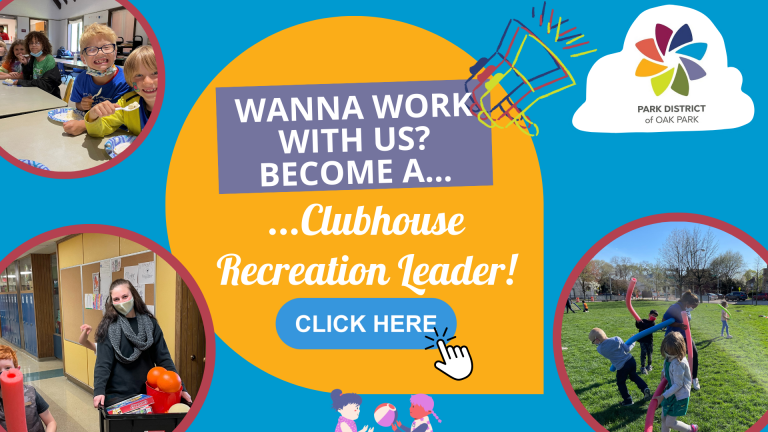 Clubhouse staff pick children up immediately after school and escort them to the nearest Park District Center. During the Clubhouse program, children participate in a variety of structured and unstructured activities. Indoor and outdoor learning experiences feature fun recreational activities, such as group games and sporting activities, as well as time to relax, read, do homework and participate in quiet activities such as arts & crafts and table games. An after school snack will be provided each day.
Each D97 elementary school is served by a Park District Center:
The tuition is $3,276 for the 2023-2024 school year, and a monthly payment plan of $364 per month is available. New participants may claim their spot for the 2023-2024 school year with a non-refundable $100  registration fee and first month's payment. If the program is full, you may sign up for our waitlist free of charge.