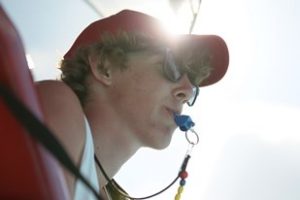 The Park District of Oak Park offers a variety of full-time, part-time and seasonal positions. We are proud to be the largest employer in the area for youth by hiring approximately 300 summer seasonal employees. Park District job opportunities build character, strengthen leadership skills, and create a sense of community pride. Our employees have the opportunity to work outdoors, with people and in a variety of sports and activities. A position with the Park District is a great opportunity to explore your talents and develop leadership skills in a fun team-oriented atmosphere!
The Park District of Oak Park strictly adheres to an online job application process. If you are interested in applying for employment, you must complete the online job application. Once you submit your online job application, it will be available for review by the supervisors who are hiring for their open positions. Please note that resumes and letters of recommendation can be uploaded during the online job application process. We keep all online job applications for one year after completion. After one year, applicants must re-apply.
To respect the privacy of our applicants, the Park District cannot discuss applications with individuals other than the applicant (parents, teachers, grandparents, etc). 
The Park District of Oak Park is an Equal Opportunity Employer committed to a diverse workforce.
Job opportunity for our affiliate, WSSRA: Inclusion Partners accompany individuals with disabilities who participate in park district and recreation department programs. Partners reinforce the recreation leaders' instructions, encourage peer interaction between people with and without disabilities, and emphasize the fun of recreation.