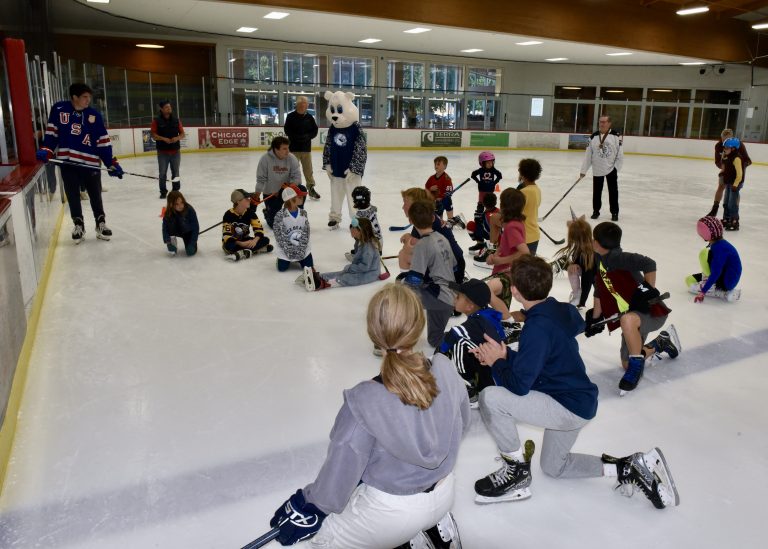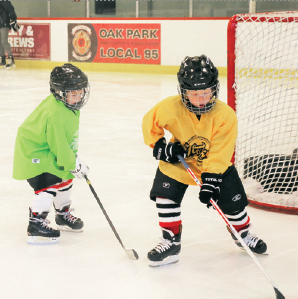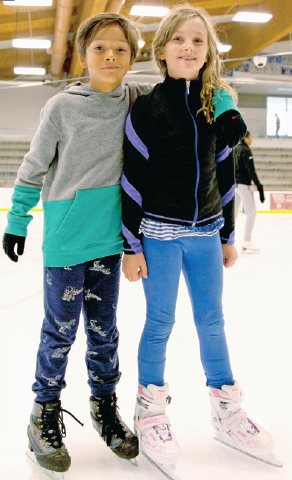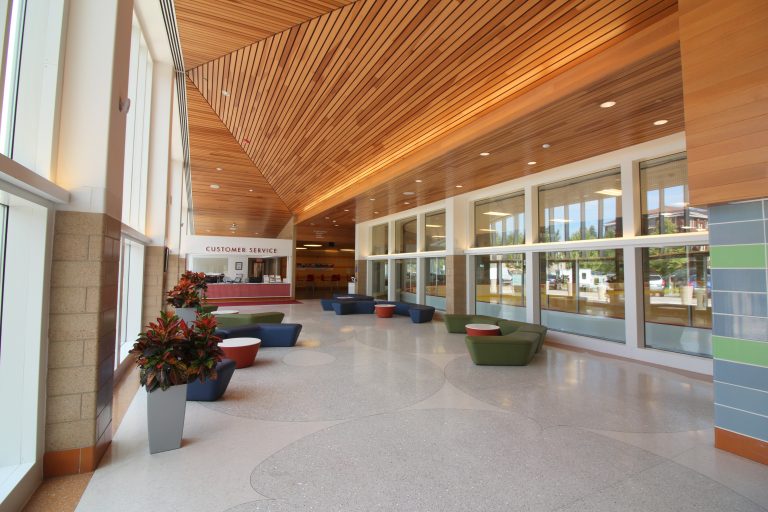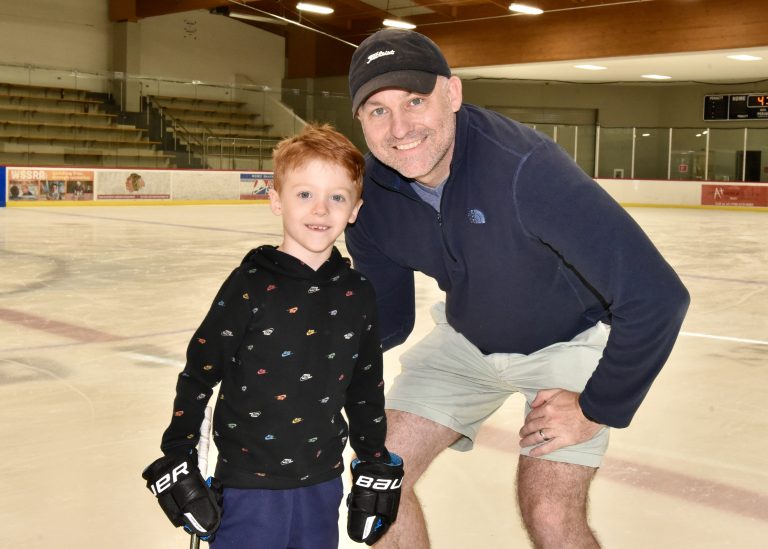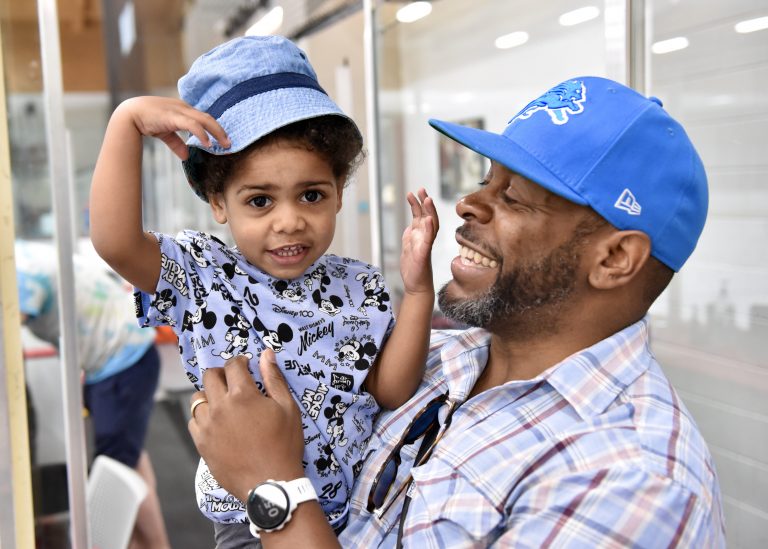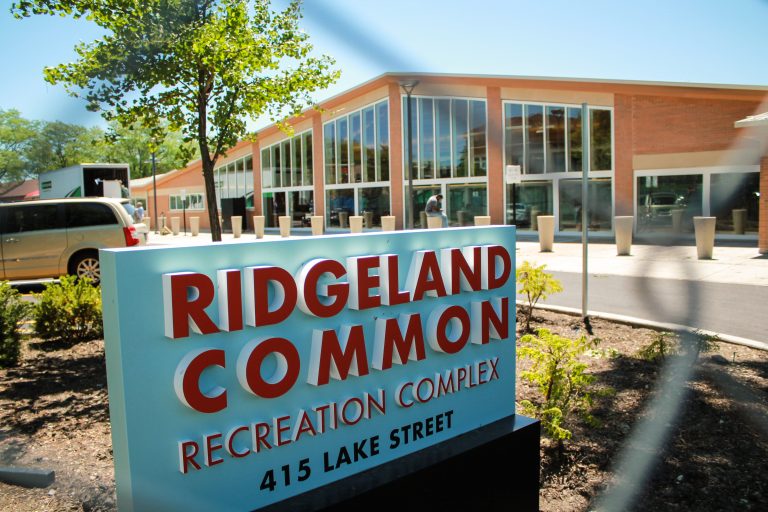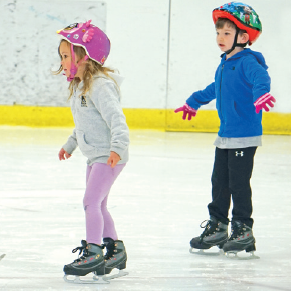 Glide into fun at the Paul Hruby Ice Arena, located inside Ridgeland Common Recreation Complex at 415 Lake Street, Oak Park IL. The Park District of Oak Park's year-round, regulation-sized ice arena is home to Figure Skating, Hockey, and Learn-to-Skate classes for youth and adults.
Our family-friendly ice rink provides public skate sessions most Fridays, Saturdays, and Sundays. Skate rental is available. Find public skate hours and other events on the ice below!
No matter what skill level, there is a class for you. Skate rental available and FREE Hockey gear rental for youth!
Discover the joy of hockey at the Park District of Oak Park, where we've got classes for everyone, no matter your skill level. Skates are easy to rent, and guess what? Young players can gear up for FREE! Our program is all about having fun while learning the ropes. We've teamed up with Learn to Skate USA and USA Hockey to make sure you're getting top-notch coaching. Whether you're learning to skate, practicing stick handling, or just having a blast, our classes are the perfect way to dive into the world of hockey. Come join us and let the fun begin!
Travel Hockey Team - " The Ice Bears"
The Ice Bears travel hockey program is designed for players with experience in the sport and who are ready to take their game to the next level. The Ice Bears League play takes place in the Fall/Winter. There is also a reduced Spring season which is a great starting point for new players.
The co-ed Ice Bears teams compete against other organizations as part of the Northwest Hockey League (NWH)
All-Girls Ice Bears team competes in the Northern Illinois Hockey League (NIHL)
Experience the thrill of gliding on ice with our captivating ice skating instruction programs, tailor-made for adventurers of all ages, from eager 3-year-olds to enthusiastic adults. Whether you're stepping onto the ice for the very first time or honing your graceful moves, our classes offer a seamless blend of skill levels, creating a supportive and dynamic learning environment. 
With each 7 to 10 week session expertly crafted to match the season's energy, you'll find yourself immersed in a world of icy wonder and boundless excitement. No need to worry about equipment – ice skates are readily available for rent right at our facility. Safety is paramount, which is why helmets are a must for our two beginner classes and highly recommended as you ascend to new heights of mastery. Embark on a journey of icy enchantment with us at the Park District, where every stride is a step towards exhilaration!
Synchronized Skating Team
The Park District of Oak Park is home to Synchronized Skating Team, Infinite Style. The program consists of 1 team. Skaters Freeskate 1 and above can give synchronized skating a try!
If you are interested in signing up for the team, please contact Skate Academy Coordinator Cathy Brown.
Public skating is the perfect way to spend time with friends, family and co-workers! Our atmosphere provides music, skate rental, walkers for people starting out, and friendly staff. 
Public Skate now accepts pre-registration or walk-ins in order to participate. Registrations can be made up to 14 days in advance and will close 1 hour prior to the session. Drop in programs are non-refundable unless requested 48 hours prior to the drop in. Please email Abby Sacks with questions.
Interested in public skate? Click here to learn more about public skate!
An ice arena pass grants you:
Free skate admission for public and noon skates!
Discount to stick & puck!