Community Centers and Facility Rooms
At this time there is availability at Ridgeland Commons only. Rentals at other community centers and facility rooms are unavailable.
If you have any questions regarding room reservations at Ridgeland Commons, please email Keely Garbacz or call 708-725-2309.
Any other questions regarding our community centers can be directed to Keely Garbacz or call (708) 725-2309.
Ridgeland Common Recreation Complex
The Ridgeland Common Recreation Complex features a new regulation-sized ice arena and the ever-popular Ridgeland Common outdoor pool that are available for birthday party rentals. This community recreation hub also features three multi-purpose rooms (occupancy of 50 for the large room; 35 for the medium room; 10 for the small room) that are available for rental. Oak Park Non-Profit organizations can rent our community centers at a reduced rate; email for more info.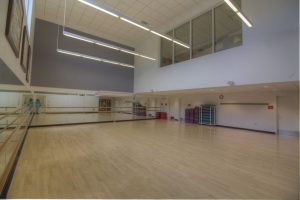 Large Activity Room
Holds up to 50
415 Lake Street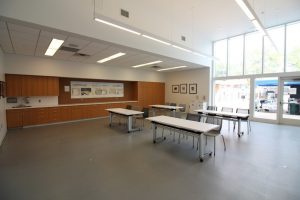 Medium Activity Room
Holds up to 35
415 Lake Street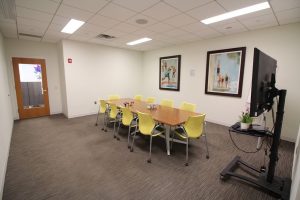 Small Conference Room
Holds up to 10
415 Lake Street
Additional Information and Locations
The only activity rooms available for rental at this time are located at the Ridgeland Commons Recreation Complex. All other community centers are not available for private rentals.  
The following rental centers are unavailable at this time:
Andersen
Austin Gardens Environmental Education Center
Barrie
Carroll
Field
Fox
Longfellow
Rentals are available Monday-Thursday, 7:00pm-10:00pm, pending availability. Oak Park Non-Profit organizations can now rent our community centers, for only $20/hour!
2 hour rental minimum is required.
Contact Susan Curtin at (708) 725-2051 for more information.
Austin Gardens Environmental Education Center
Not available for rent at this time. 
The Austin Garden Environmental Education Center offers a rental opportunity for a group of 30 seated (with tables) or up to 50 people in a classroom setting (without tables) within the main room overlooking the park. Please note: the outdoor space and tables are also available to the park patrons..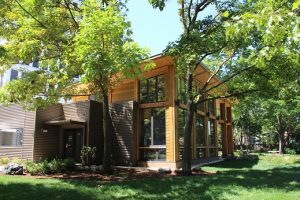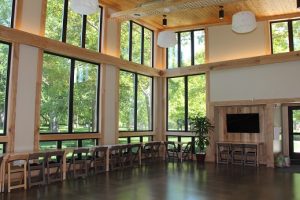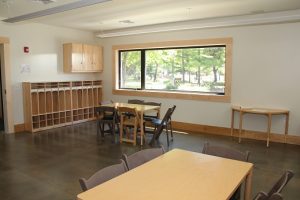 Looking for a different type of venue for your special event? Check out the rentals page for rental details for Cheney Mansion, Pleasant Home, and the Oak Park Conservatory. 
NOTE: When changes are implemented, updates will reflect on this page; be sure to check back for the latest information here!