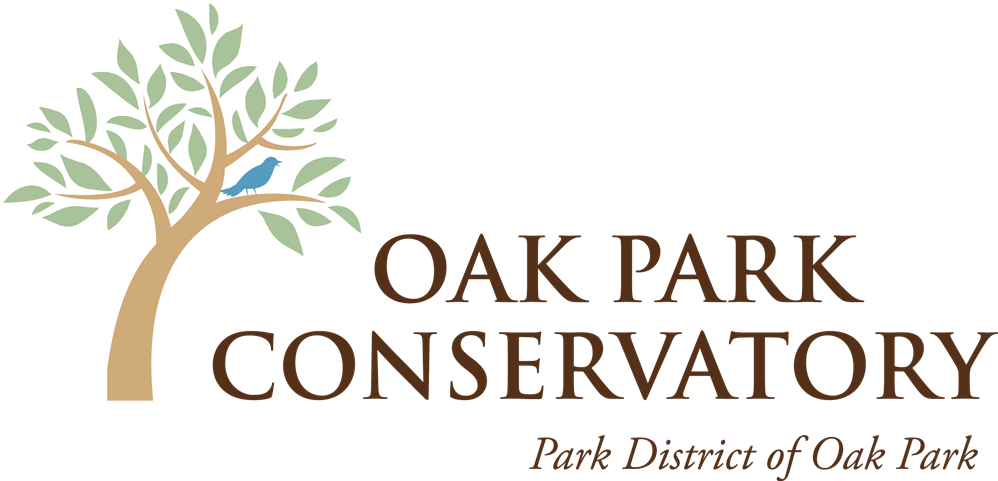 NOTE:  "It is with great sadness that we announce the loss of our beloved double yellow-headed amazon parrot George who lived at the Oak Park Conservatory for many years. George was well-known and well-loved by staff and Conservatory visitors alike!"
Click more to learn more and share your memories of George!
The Oak Park Conservatory's lush atmosphere with winding paths and talking parrots is a favorite hidden Oak Park gem. Sarah and Skipper are fan favorites with visitors of all ages. While visiting the Conservatory, you often hear the calls of these birds as they talk to each other or their favorite visitor. Sarah is known to engage visitors in song and dance. Skipper is the youngest addition to the Conservatory.
When you choose to adopt a parrot, you will be sharing in their care throughout the year. You'll provide the necessary enrichment products and care is essential to their well-being. Your gift helps to meet the needs of these long-lived companions at the Oak Park Conservatory.
Basic Adoption: Receive a personalized, digital adoption certificate
Premium Adoption: For options $60 and up
Annual Adoption ($60)
2 -Year adoption ($100)
Bird's Best Friend ($500)
Lifetime Friend ($,1000)
When Adopting Premium, You Receive...!
Cuddly plush parrot
Personalized adoption certificate
Full -color photo of the parrot you have adopted
Free Happy Bird Day card on your birthday
Have Your Party with the Parrots!
Learn more about our birthday party packages and celebrate YOUR birthday here at the Conservatory with our parrots!